Orchid Mixed Companion Planting Idea 💡
Hers something a little bit different! - combining an orchid with other house plants.

We had a gorgeous nerve plant (Fittonia) that needed a new pot and a newly bought yellow orchid.


I saw them on the table next to each other and had a flash of inspiration as thought the colours of both plants went well!

Now traditionally orchids are potted in bark or other very course medium, this would dry out too quickly and not be suitable for rooting the Fittonia.

The solution? - What I tried was placing a clear orchid pot inside another pot. Planting the orchid in the centre as per usual with bark and then filling the outside rim with house plant soil (I used our new Rootscape mix) I then tucked the fittonia gently in around the orchid pot and finished with a little sphagnum moss and bark on the top to blend in the 2 substrates.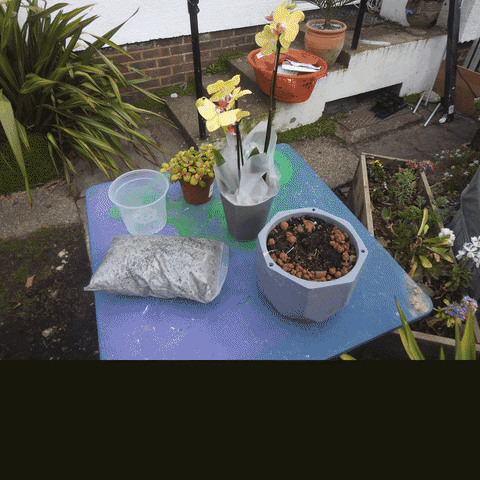 I forgot to mention that the bottom of the main outer pot was filled an inch with clay pebbles to allow for good drainage and gas exchange down there.

a finishing touch into the orchid pot was another epiphyte - a Bromeliad which generally enjoys similar potting and humidity to orchids so should work great.


All three plant species should enjoy moist humid atmosphere and a bit of warmth, bright but not direct sunlight. I stood the pot in a tray of pebbles for extra humidity and will mist regularly during warm weather.

Will this work long term? - what is apparent to me is that Bromeliads and orchids could certainly be mixed in the same potting medium as they love the same conditions really.  - Inspiration for future projects too!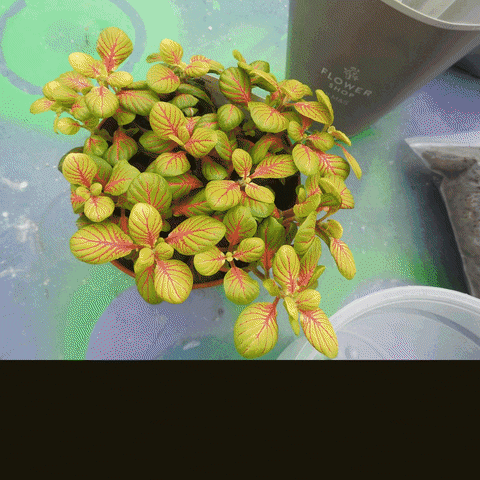 Learn more about Rootscape here

Get your exotic planting ideas off to a good start! - checkout the following products:

ORCHID FOREST BLEND

ORCHID EXPERT

ORCHID SUPERCOURSE - chunky orchid bark for large plants

ROOTSCAPE COMPLETE - deluxe house plant soil - ready to use

HYDRO CLAY PEBBLES

HUMIDITY KITS

LARGE CLEAR ORCHID POTS

MOSS

Coming soon:

NEW RANGE OF EASY TO USE HOUSE PLANT FEEDS

ORCHID CLIPS, STICKS & SUPPORTS

MISTING BOTTLES and more
view are general guide to repotting orchids here